If you only invest in one skincare product let it be sunscreen. There are good reasons that Dermatologists, Plastic Surgeons, and anyone in Aesthetics go on and on about sunscreen. Not only are there compelling reasons to wear sunscreen, there are very significant health benefits. Each year there are more new cases of skin cancer than cases of breast, prostate, lung, and colon cancer combined.
We know how to drastically reduce the rates of skin cancer and the answer is avoiding the sun and wearing the best sunscreen consistently.
However, you should never rely solely on sunscreen. Limit your time in the sun, wear a hat, or lighter long sleeves and be sure you are reapplying your sunscreen throughout the day.
It is advised to protect neck, décolletage, and arms daily whether you are in the sun or not.
Dr. Sean Nicklin and our practice nurse  highly recommend Mineral Pro SPF 30+,  a  daily moisturiser with 20% zinc oxide. It gives you broad spectrum protection. With added antioxidant resveratrol, it can help protect your skin from harmful UV rays. It is light weight and fast absorbing.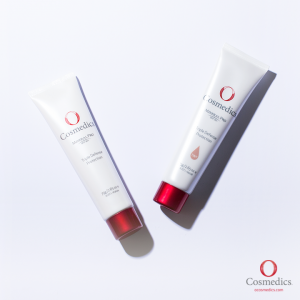 Teach your kids and grandkids to Slip, Slop, Slap, Seek & Slide- http://www.sunsmart.com.au/tools/videos/current-tv-campaigns/slip-slop-slap-seek-slide-sid-seagull.html Enforcing this message will save them from future skin damage, burns, over tanning, over seeking the sun, and from possible melanomas, skin damage,  or cancer.
When choosing sunscreen:
 Aim for at least SPF 15 or higher (we'd advise 30 SPF in Australia) with broad spectrum UV protection
 Select with Mineral ingredients – zinc oxide and/or titanium dioxide
 Pick water resistant or waterproof – to save from continuously applying after swimming
We've spoken to quite a few patients about sunscreen over the years and addressed their most common concerns:
If you are concerned about heaviness or oiliness, choose

Mineral Pro SPF 30+

. This is very light and will feel smooth while protecting your face and neck (apply to back and front) all day
If you work indoors or don't go out during the day; you are always at risk of sun exposure. Think of walks through the workplace, your commute, taking a lunch break, or taking a break in the sunshine. UVA rays can penetrate clear glass and they are consistent year round, rain or shine. Laser and injection specialist Pam Jendritz, RN, reminds her patients "Just because you can't see the sun doesn't mean the sun can't see you!"
If you experience breakouts while using sunscreen; see a dermatologist who will advise on the best non-comedogenic and hypoallergenic formulas that won't clog your pores.
If you feel that it leaves a white cast; make sure you spread evenly or speak to a skin consultant about other options for your skin.
If you are wary about chemicals, choose a sunscreen which is mineral, zinc, or titanium based. These sunscreens provide a physical block against the sun's rays. They are broad spectrum, meaning they block more types of UV rays.
If you feel that sunscreen affects your vitamin D; the safest way to get vitamin D is from well-balanced diet. Try foods like sockeye salmon, fortified milk, eggs, or mushrooms. Speak to a doctor or dietician about your vitamin intake, and choose foods enriched with the vitamins you need.
If you want a base tan; opt for tinted moisturiser, bronzing powders, or sunless tanner if you want a glow! There are so many great products available.
If you feel like you don't burn; even if you have darker skin, you still might be at risk for getting melanoma. Although melanoma rates are highest among Caucasians, people with darker skins have a lower overall survival rate because too often melanoma isn't diagnosed until an advanced stage.
If sunscreen burns your eyes; be selective about the products, you use on your face. Speak to a dermatologist about formulas which are specifically protected and can be used around the eyes.
Did you know that sun exposure equals wrinkles? And 90% of skin ageing is caused by the sun. The leading consumer advocacy group in Australia put fourteen SPF 30 and 50+ face sunscreens and moisturisers to the test https://www.choice.com.au/health-and-body/beauty-and-personal-care/skin-care-and-cosmetics/articles/face-sunscreens-and-spf-moisturisers and it's your onus to look after your skin (and body)
Invest in sunscreen … your skin and your body will thank you.