About Gynaecomastia
Gynaecomastia refers to the development of one or two breasts in a male. It is a common condition that can be embarrassing, but is usually of aesthetic concern only as it is very rare that the excess tissue is cancerous.
In the vast majority of cases, there is no known cause of gynaecomastia.
Plastic surgery to correct gynaecomastia involves liposuction and/or excision of excess tissue – this reduces breast size, flattening and enhancing the chest contours.
In severe cases of gynaecomastia, the weight of excess breast tissue may cause the breasts to sag and stretch the dark skin surrounding the nipple (the areola).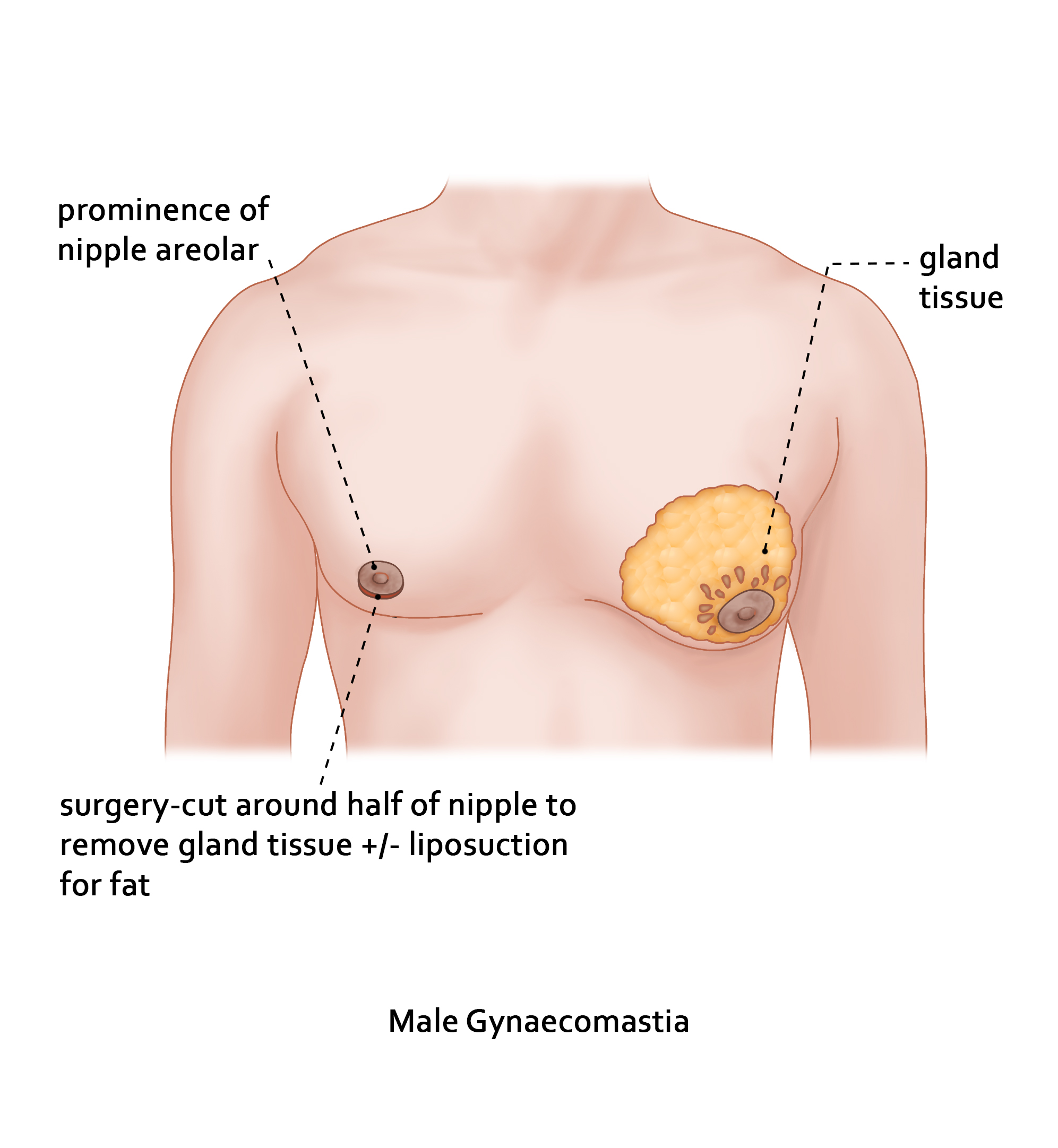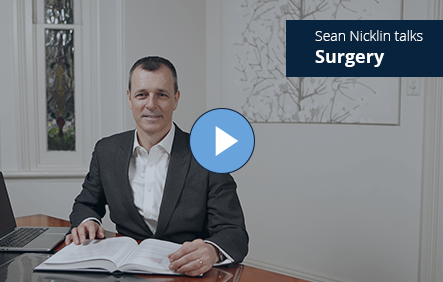 Surgery
The male breast is made up of a combination of fatty and glandular tissue. Excess fatty tissue is removed by liposuction and excess glandular tissue is excised.
If a lot of tissue has been removed, excess skin on the chest wall may also be removed in order to restore the appearance of a flat chest.
The wound is then closed with fine dissolving stitches.
Initially a scar is visible around the areola which usually heals very well.
FAQs
What is the cause of male gynaecomastia?
Although certain drugs, obesity and medical problems have been linked with male breast overdevelopment, there is no known cause in the vast majority of cases.
Who is appropriate for gynaecomastia surgery?
Gynaecomastia surgery can be very rewarding for patients who are bothered by their overdevelopment of breasts and who:
are physically healthy and of relatively normal weight
do not smoke or use drugs
have realistic expectations from surgery
Should teenage boys wait until they are adult before considering gynaecomastia surgery?
Adolescents may benefit from surgery, although secondary procedures may be needed in the future if breast development is not complete at the time of the procedure.
Will there be scars following gynaecomastia surgery?
Any surgical treatment to correct gynaecomastia will require incisions and while most incision lines are concealed within natural contours of the skin, some may be visible post surgery.
How long is my recovery post surgery?
Gynaecomastia surgery is performed under general anaesthetic, often in day surgery and occasionally with an overnight stay. Time off work to recover is usually 1-2 weeks and vigorous exercise can usually be resumed after 6 weeks.
Medical terms
Gynaecomastia:  The development of breast tissue in a male
Areola:  Dark skin surrounding the nipple
Glandular Tissue:  Tissue present in the breast that is designed to secrete hormones
Liposuction:  Insertion of thin hollow suction tubes through several small incisions in the skin. Moving back and forth the tubes in a controlled motion loosens excess fat which is then removed from the body by vacuum suction
Fees
For patients with private health insurance, total fees after rebates for gynaecomastia surgery usually fall in the range of $5000-$7000.
Following your consultation, a tailored quote for your planned procedure will be provided to you. For more information on fees and rebates please visit the fee section on the FAQ page.